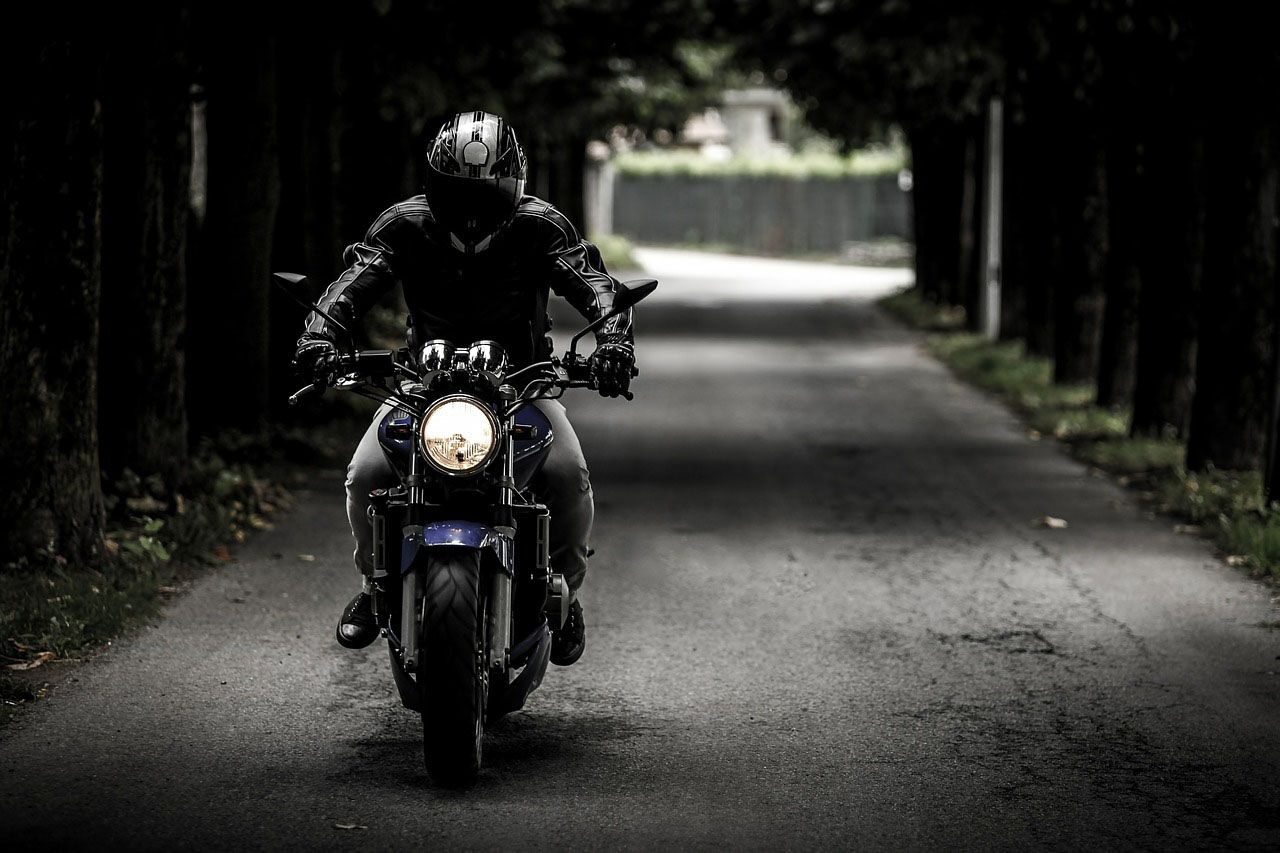 MOTORCYCLE INSURANCE
Motorcycles, Scooters, Mopeds, ATV's, Golf Cars
All motorcycles on the road are required by law to have motorcycle insurance. Motorcycle insurance protects a motorcycle and its owner in the event of a loss. The term motorcycle policy encompasses motorcycles, scooters, mopeds, snowmobiles, ATVs, and golf carts.
Motorcycle Insurance: Safeguarding Your Two-Wheeled Adventures
Motorcycles are not only a mode of transportation; they embody a sense of freedom and adventure. However, riding a motorcycle comes with its own set of risks. That's why having reliable motorcycle insurance is crucial to protect yourself, your bike, and others on the road. One company that specializes in providing comprehensive motorcycle insurance services is Kohler & Green Insurance. In this article, we will explore the importance of motorcycle insurance and highlight the exceptional services offered by Kohler & Green Insurance.
Why Motorcycle Insurance Matters: Motorcycle insurance is a financial safety net that shields riders from potential losses and liabilities. Accidents can happen, and the expenses associated with repairs, medical bills, and legal fees can be significant. Motorcycle insurance not only covers damages to your bike but also protects you from personal injury liability and property damage to others. It provides peace of mind and ensures that you can continue enjoying your two-wheeled adventures without unnecessary worries.
Kohler & Green Insurance: Protecting What Matters Most Kohler & Green Insurance is a trusted and established insurance provider that understands the unique needs of motorcycle enthusiasts. With years of experience in the industry, they offer a range of comprehensive motorcycle insurance policies tailored to meet the specific requirements of riders.
Customized Coverage Options:
Kohler & Green Insurance recognizes that every rider is different, and their insurance needs may vary. They provide customizable coverage options that allow you to design a policy that suits your individual requirements. Whether you have a sportbike, cruiser, touring bike, or off-road vehicle, their knowledgeable agents will guide you through the available options and help you select the best coverage plan.
Collision and Comprehensive Coverage:
Motorcycles are vulnerable to accidents and theft. Kohler & Green Insurance offers collision coverage that pays for repairs or replacement of your bike if it is damaged in an accident. Their comprehensive coverage safeguards your motorcycle against non-collision incidents such as vandalism, fire, and natural disasters. Having these coverages ensures that you are protected in various scenarios, giving you peace of mind on and off the road.
Uninsured/Underinsured Motorist Coverage:
Unfortunately, not all drivers on the road carry adequate insurance or any insurance at all. In the event of an accident caused by an uninsured or underinsured motorist, you may face significant financial burdens. Kohler & Green Insurance includes uninsured/underinsured motorist coverage in their motorcycle insurance policies, protecting you from the expenses incurred due to such situations.
Roadside Assistance and Additional Benefits:
Being stranded on the side of the road due to a breakdown or tire puncture can quickly ruin a ride. Kohler & Green Insurance offers optional roadside assistance coverage, providing you with the necessary support when you need it most. Additionally, they provide additional benefits like coverage for safety gear, aftermarket parts, and accessories, ensuring that you are well-protected in all aspects.
Owning a motorcycle is an exhilarating experience, but it's essential to prioritize your safety and financial security. Motorcycle insurance serves as a vital safeguard against the risks associated with riding, protecting you from potential losses and liabilities. Kohler & Green Insurance understands the unique needs of motorcycle enthusiasts and offers tailored coverage options to ensure you have the right protection for your two-wheeled adventures. With their expertise and dedication to customer satisfaction, you can enjoy the open road with confidence, knowing that you are covered by a reliable insurance provider.
Remember, accidents happen, but being prepared with the right motorcycle insurance can make all the difference. Contact Kohler & Green Insurance today and embark on your next ride with the peace of mind you deserve.
The Significance of Motorcycle Insurance:
Motorcycle insurance serves as a safety net, shielding riders from potential financial burdens and liabilities. Let's explore some key reasons why motorcycle insurance is vital:
Protection for Your Bike: Motorcycles are valuable assets, and comprehensive insurance coverage ensures that you are financially protected in the event of theft, accidents, or damage caused by unforeseen circumstances. Whether it's repairs or replacement costs, having the right insurance policy allows you to get back on the road swiftly, minimizing any disruptions to your riding adventures.
Liability Coverage: Accidents happen, and if you're at fault, you may be held liable for bodily injury or property damage to others. Motorcycle insurance provides liability coverage, safeguarding you from potentially substantial financial losses resulting from legal claims, medical expenses, or property repairs.
Peace of Mind: Riding a motorcycle should be an enjoyable and liberating experience. Motorcycle insurance offers peace of mind, allowing you to focus on the ride, knowing that you have financial protection in place. It alleviates concerns about unexpected expenses or legal implications, enabling you to fully embrace the thrill of the open road.
Choosing the Right Motorcycle Insurance.
When selecting motorcycle insurance, consider the following factors:
Coverage Options: Look for a policy that offers comprehensive coverage tailored to your specific needs. This may include collision coverage, comprehensive coverage for non-accident-related incidents, and additional options such as coverage for accessories, custom parts, or roadside assistance.
Deductibles and Premiums: Evaluate the deductibles and premiums associated with different policies. Finding the right balance between affordability and coverage is essential. Higher deductibles may lower premiums, but ensure that you can comfortably afford the deductible amount in the event of a claim.
Furthermore, Kohler & Green Insurance prides itself on its exceptional customer service. Their experienced agents are dedicated to providing personalized assistance and guidance throughout the insurance process. From selecting the right coverage to managing claims efficiently, they strive to ensure that their clients have a seamless and stress-free experience.
As a reputable insurance provider, Kohler & Green Insurance has built strong relationships with leading insurance carriers. This allows them to access a wide network of resources and find the most competitive rates for their customers. They stay up-to-date with the latest industry trends and regulations, ensuring that you receive the highest level of service and protection.
Whether you are a seasoned rider or a new motorcycle enthusiast, Kohler & Green Insurance is committed to helping you navigate the complexities of motorcycle insurance. They understand the risks associated with riding and are dedicated to providing comprehensive coverage that meets your unique needs.
A homeowners policy never covers physical damage on a motorcycle; however, endorsements are available on some policies for ATVs and golf carts but you will have to check with your carrier to find out if it is available. Motorcycle insurance has your typical coverage plus it has some specialized coverage that you may not be familiar with. Kohler and Green represents many fine motorcycle companies including Progressive, Foremost, American Modern, and Dairyland.
Call us today for a quote!